Earn 15 points per $ spend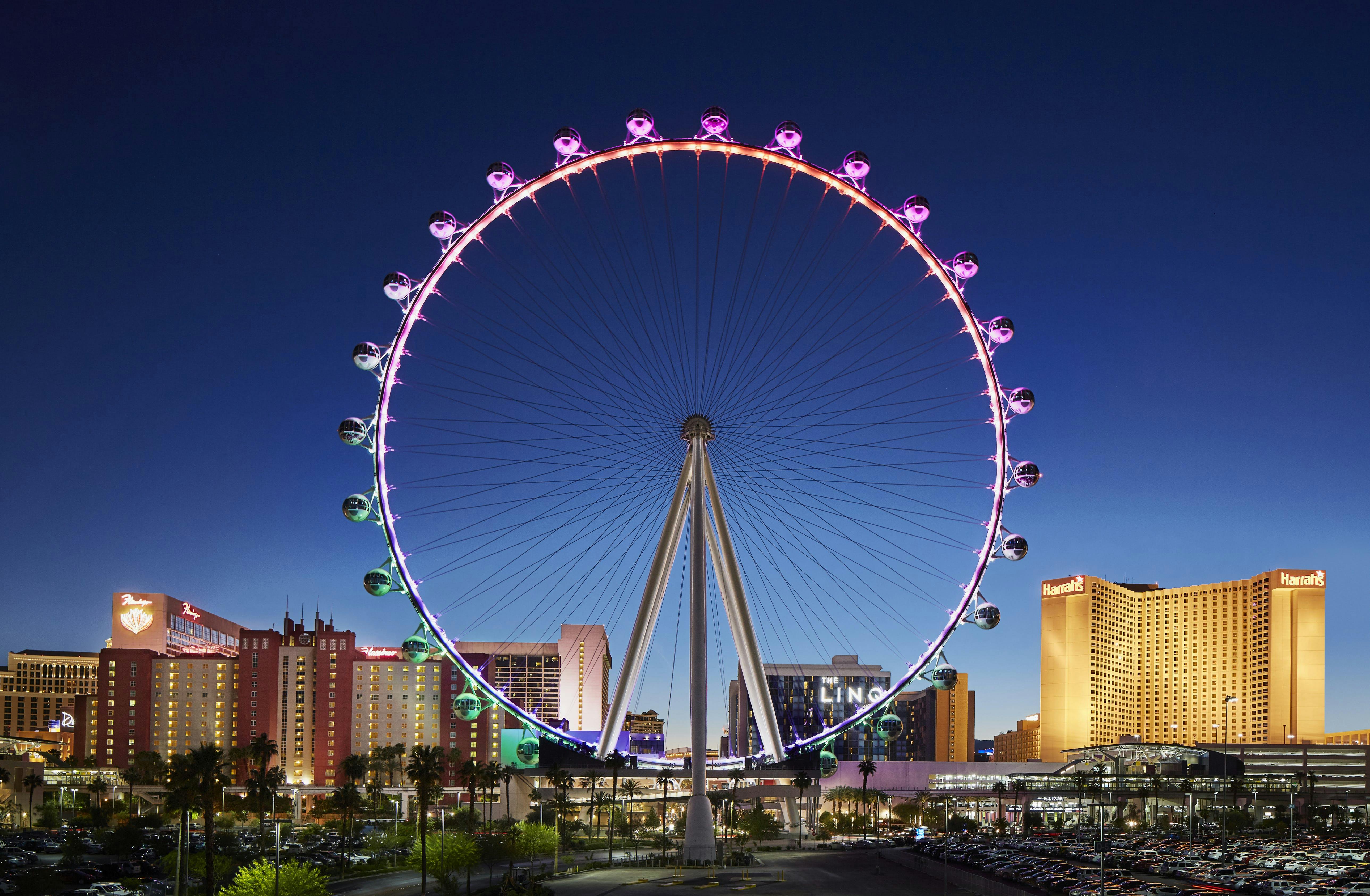 United States of America
Things to do in High Roller Ferris Wheel
Located on the famous Las Vegas Strip, The High Roller is the world's largest ferris wheel and a must-do when visiting Sin City. Opened in 2014, the 550-foot tall giant wheel features 28 transparent pods that can each hold up to 40 passengers.
Enjoy breathtaking views of the city as you complete the half-hour, 360-degree revolution. Listen to the audio tour and learn about the history of Las Vegas and its iconic landmarks during your ride, with each landmark appearing in sight as the tour describes it.
If you take a ride on the High Roller at night, you'll be gazing at a 2,000-LED system displaying a single solid color, differently colored sections, multiple colors moving around the rim, even and custom displays for special events and holidays.
Open daily, the wheel operates from 4 PM to 12 AM from Monday to Thursday, and from 12 PM-12 AM on Friday to Sunday. Its central location on the Vegas Strip makes it easily accessible by foot, car, and public transportation.
Our recommendations in High Roller Ferris Wheel
Experiences in High Roller Ferris Wheel
How to get there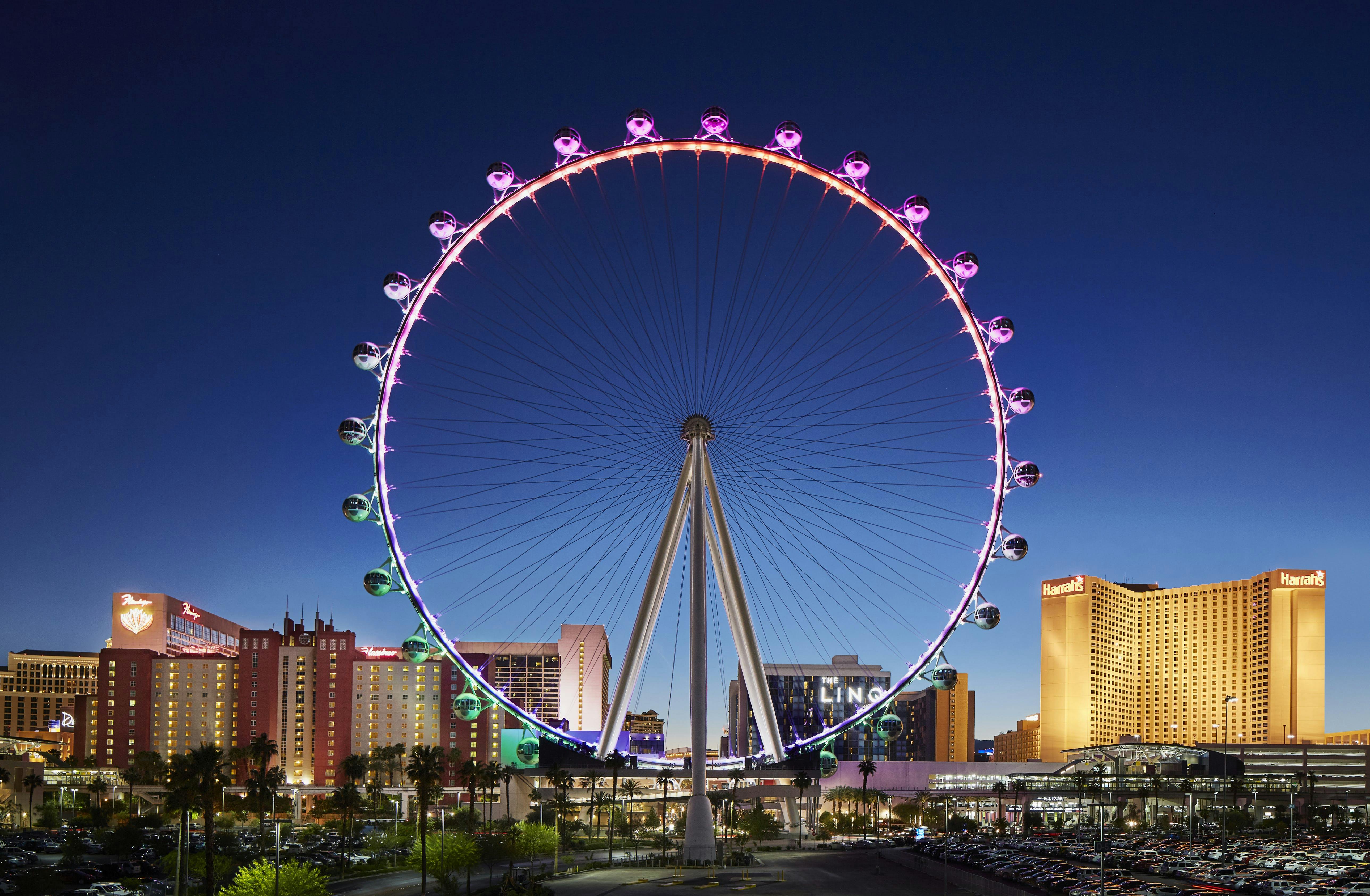 High Roller Ferris Wheel
Las Vegas
United States of America
Reviews High Roller Ferris Wheel
"We had all ages in our group & everyone loved it! Great time, thank you!"
"We had all ages in our group & everyone loved it! Great time, thank you!"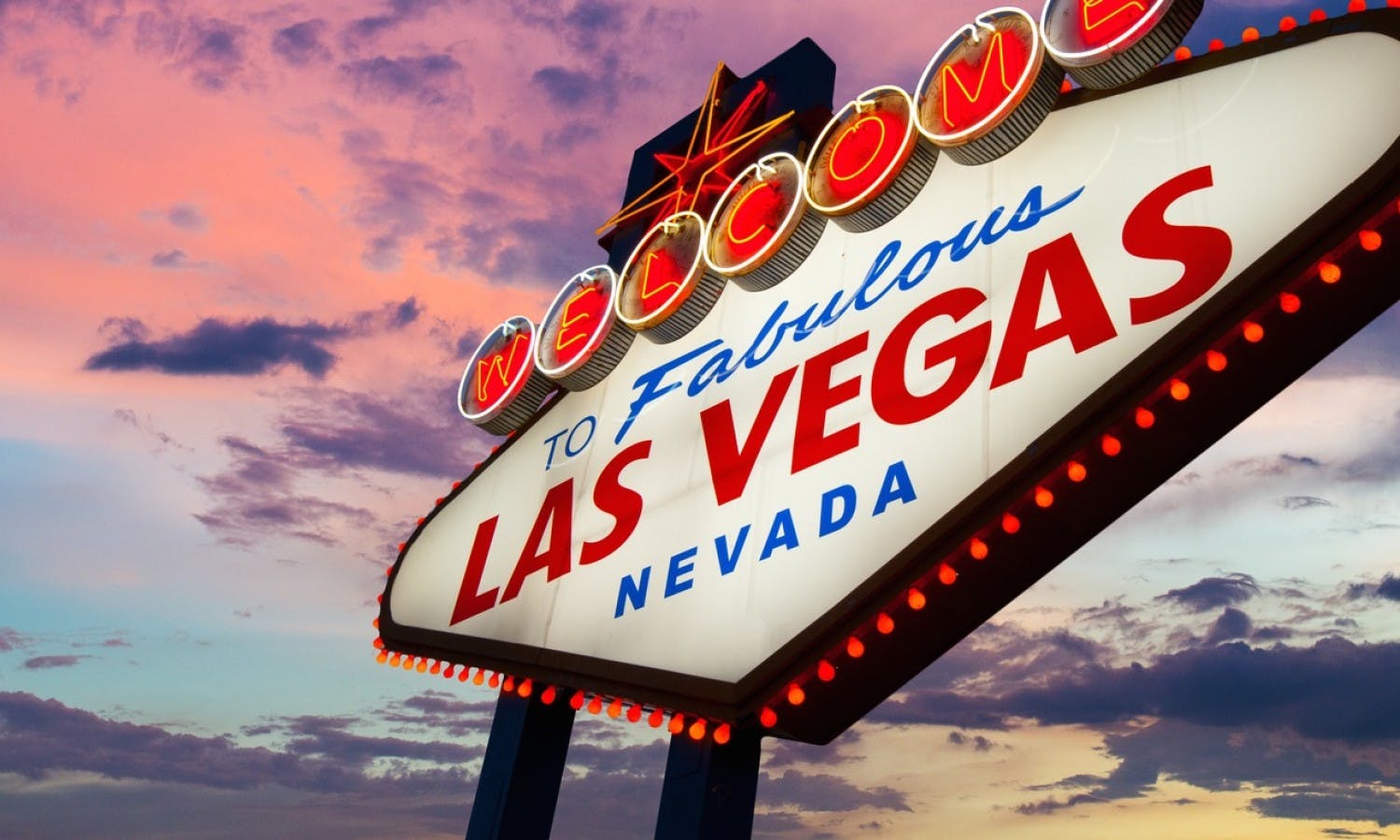 Las Vegas
United States of America