Earn 15 points per $ spend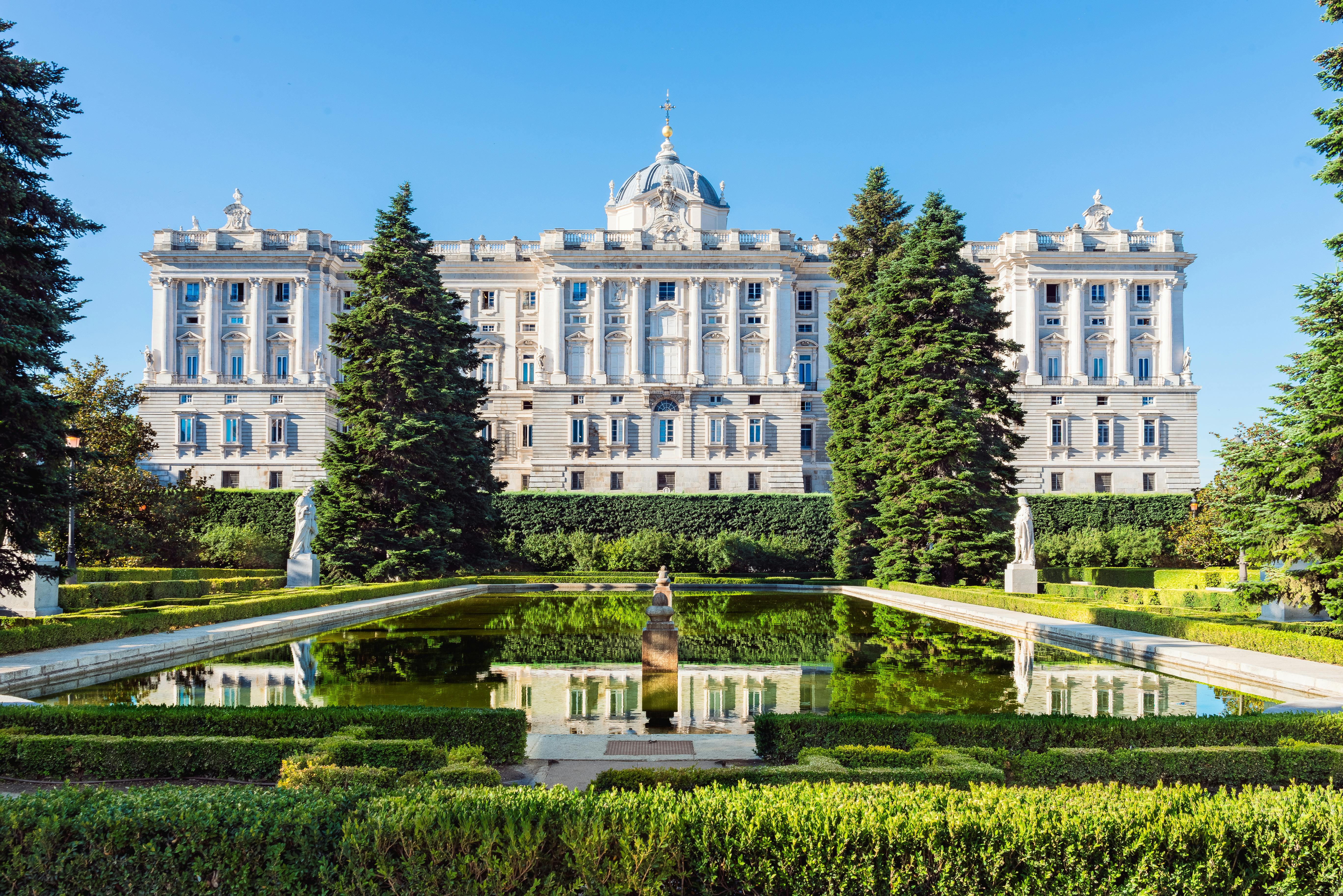 Spain
Things to do in Royal Palace of Madrid
The Royal Palace of Madrid is the official residence of the Spanish Royal Family, however, it is currently used exclusively for receptions, ceremonies, and official acts. Today the King and Queen of Spain reside in the Zarzuela Palace, located on the outskirts of the Spanish capital.
The Royal Palace is located on the site of the old Alcazar of Madrid, a medieval fortress converted into a luxurious palace by John II, Charles V and Philip II. The Alcazar was destroyed by a fire on Christmas Eve in 1734.
The construction of the Royal Palace began in 1738 and was completed in 1764, the year in which Charles III decide to reside there. Also known as the Palacio de Oriente, it is surrounded by the Campo del Moro Gardens and the Sabatini Gardens. The building is inspired by the sketches made by Bernini for the construction of the Louvre in Paris and is articulated around a square courtyard. It has a gallery and a Plaza de Armas, where the main facade of the palace is located.
Featuring 3,400 lavish rooms, visiting the largest royal palace in Europe is an experience in itself. The Throne Room preserves the original decoration from the reign of Charles III, including the impressive vault fresco by Tiepolo to show the grandeur of the monarchy. The chandelier and the Shepherd's Clock are two of the main attractions of the Gasparini Room (the room where the king dressed), and the Royal Armory is one of the most complete on the continent. Other unmissable rooms are the Hall of Columns, the Royal Kitchen, the Halberdiers' Hall and the Royal Chapel.
Every Wednesday and Saturday from 11:00 am to 2:00 pm, from mid-September to mid-July, the changing of the Royal Palace guard takes place. During the summer months, the hours are from 10:00 am to 12:00 pm.
The building can be visited practically all year round, as it is closed only during official ceremonies and festivities.
Our recommendations in Royal Palace of Madrid
Experiences in Royal Palace of Madrid
How to get there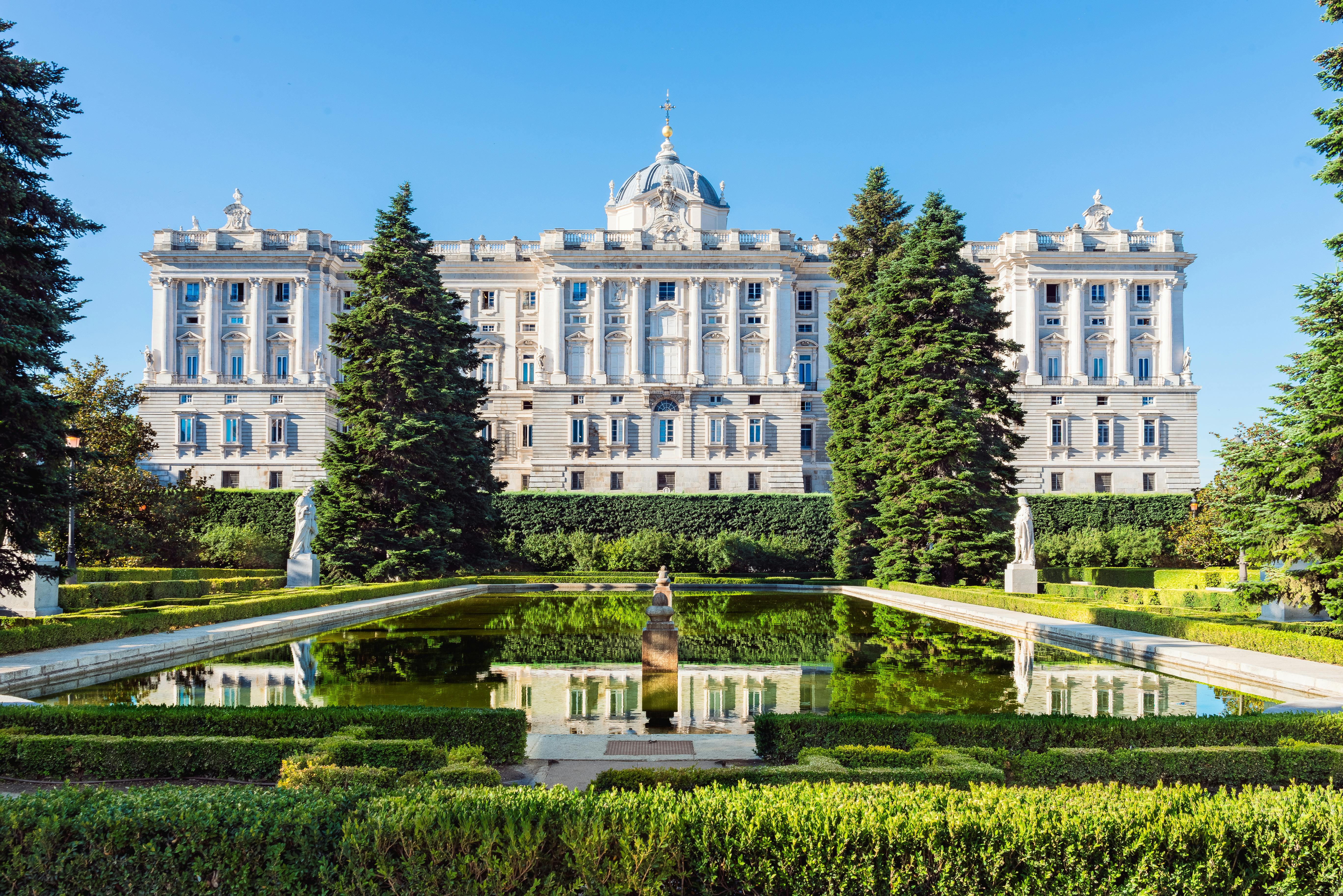 Reviews Royal Palace of Madrid
"The gentleman who was our guide was very knowledgeable, humorous and engaging. We enjoyed the tour a great deal."
"El palacio increíble pero para el precio la guía debería esperar que todos lleguen el las salas y luego explicar lo que hay. Un poco de prisa. Además si es un tour bilingüe. Aunque haga una sola persona que habla uno de los dos idiomas, tendría que ser bilingüe! En general bien pero puede mejorar."
"Todo nuy organizado y los guías muy amables. Tal vez ha mejorar el tiempo de espera para entrar a cafa lugar. Tal vez no depende al 100% de ustedes. Pero si tuvimos que esperar un poco para entrar."