Earn 15 points per $ spend
Italy
Things to do in Castel Sant'Angelo
The National Museum of Castel Sant'Angelo can be considered a monument, an archaeological site, and a museum all at the same time. Inside are numerous preserved and heterogeneous collections throughout different historical moments. Visiting the museum, you will discover the fascinating history of the building that houses it.
Built around 123 A.D. as a tomb for Emperor Hadrian and his family, Castel Sant'Angelo accompanied, for almost two thousand years, the fate and history of the capital. From a burial tomb to a fortified outpost, from a dark prison to a splendid Renaissance residence, from a Risorgimento prison to a museum, Castel Sant'Angelo embodies the story of the Eternal City, where past and present seem inextricably linked.
Founded as a museum of war memorabilia and military, such as weapons and uniforms, in recent decades the exhibition space of Castel Sant'Angelo has been enhanced with an impressive collection of pottery (with examples dating from the fifteenth to the eighteenth century) and an interesting group of medieval and modern sculptures.
Information about visiting:
With the entrance ticket, it is possible to rent audio guides in several languages including: Italian, Spanish, Portuguese, French, English, German, Chinese and Russian.
The museum is open year-round except on December 25, January 1, and May 1.
Opening hours are from 9:00 am to 7:30 pm.
The last admission is always one hour before the site closes, so at 6:30 pm.
Due to the high number of entrances, both in high and low seasons, it is always advisable to make a reservation as to avoid queues at the ticket office.
Accessibility
Not all routes are available for people with reduced mobility.
Address
Lungotevere Castello, 50 Rome
Our recommendations in Castel Sant'Angelo
How to get there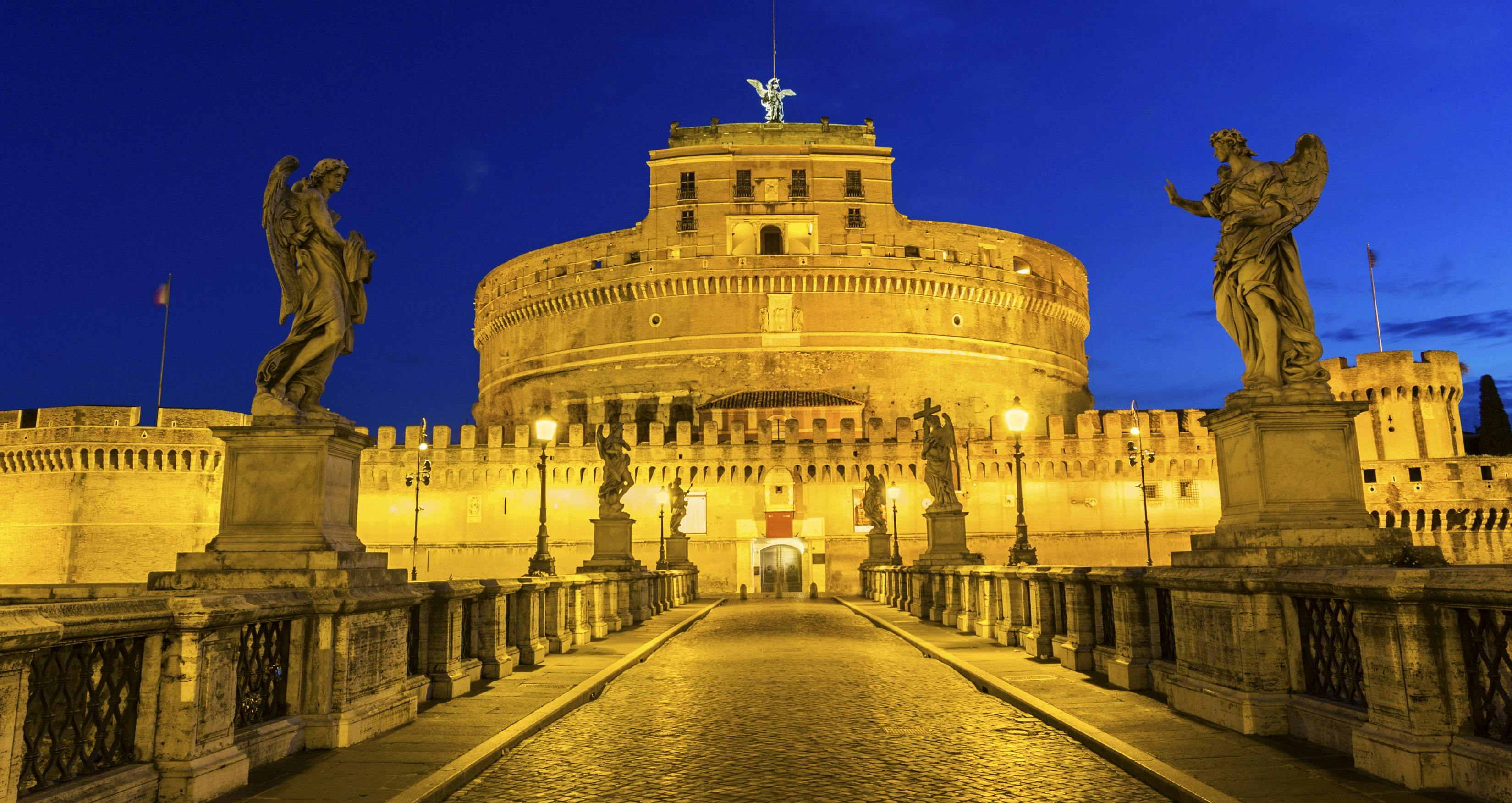 Reviews Castel Sant'Angelo
"These tickets worked well! I booked this for the day our flight arrived since these tickets can be used any time during the day, so I wanted to have some flexibility in case of flight delays. Castel Sant'Angelo is a great place to visit, I would highly recommend!"
"Non sempre chiare le indicazioni e ci siamo spesso trovate non in sincronia con l'audio guida In generale però le spiegazioni e i riferimenti storici sono stati chiari e esaustivi"
"Wejście do Zamku Świętego Anioła bez problemu. Z biletem zakupionym na stronie www.musement.com omija się kolejkę.Polecam tą stronę."