Earn 15 points per $ spend
United States of America
Things to do in Seattle Space Needle
There is no symbol more iconic of Seattle than this streamlined, one-of-a-kind tower proudly overlooking the city. Built in 1962 for the World's Fair, the Space Needle has been a defining symbol of Seattle and is the most prominent landmark of the Pacific Northwest for more than 50 years.
The 605-foot tall structure offers views of not only the Seattle skyline but other landmarks such as Elliott Bay and the Olympic and Cascade Mountains can be seen on a clear day. With two observation decks, one with an all-glass floor and the other with glass from floor-to-ceiling, visitors who are willing to soak in the spectacular 360 degrees view beneath them from 500 feet up will not be disappointed!
What can be more exciting than enjoying the sunset over the mountains during a happy hour cocktail? Stop by the Atmos Café on the upper observation deck, or the Loupe Lounge and marvel at the full range of incredible views of Emerald City as the floor slowly rotates beneath you.
The Space Needle is open to the public every day of the week, all year long with the exception of certain holidays. From Monday to Wednesday, it is open from 11 AM to 6 PM, while from Thursday to Sunday, it is open from 11 AM to 9 PM.
Our recommendations in Seattle Space Needle
How to get there
Seattle Space Needle
Seattle
United States of America
Reviews Seattle Space Needle
"Estoy satisfecho y lo recomendaria a todos. Se ahorra tiempo con las colas."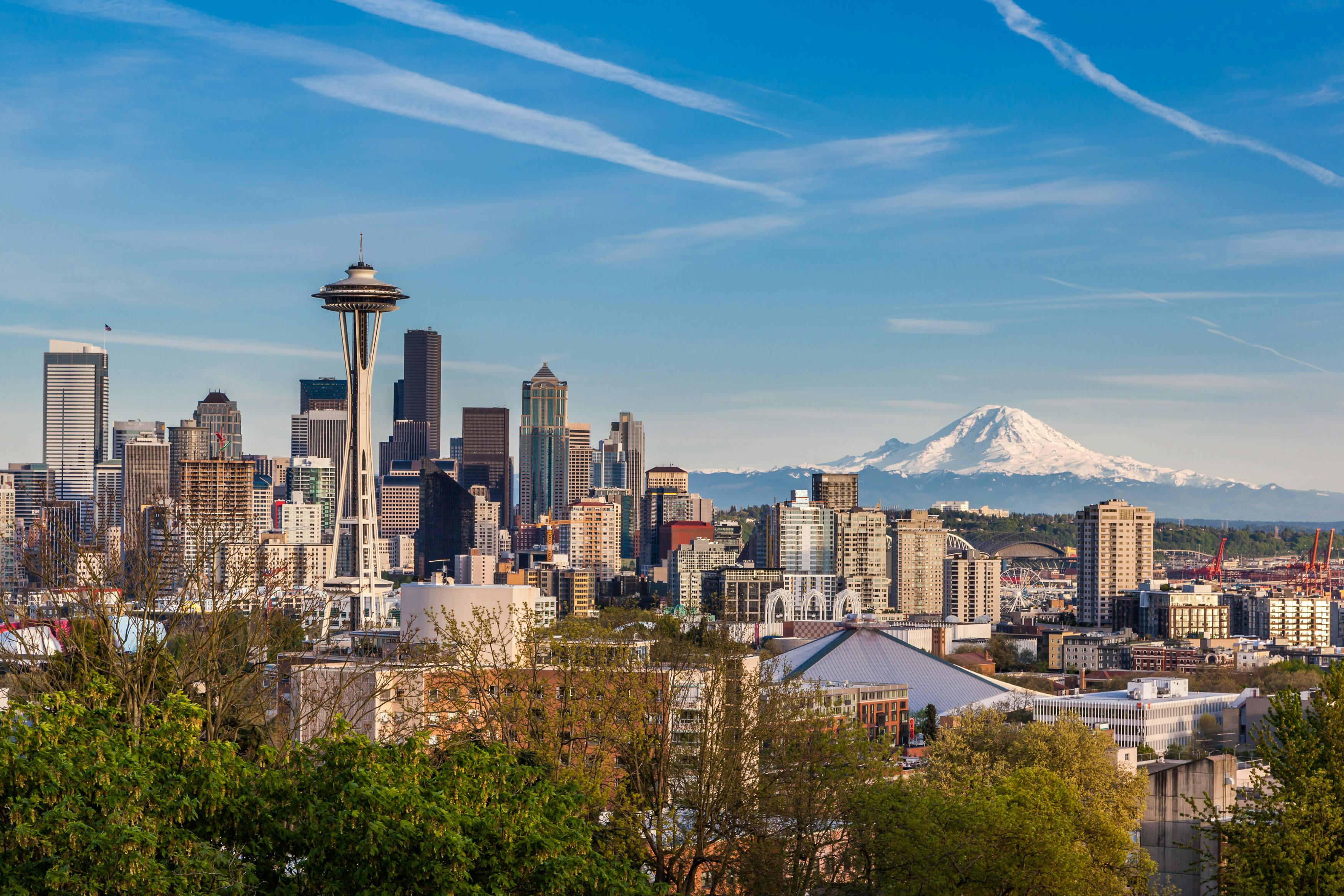 Seattle
United States of America