Earn 15 points per $ spend
Italy
Things to do in Murano and Burano
A memorable trip in the romantic city of Venice is not complete without a visit to the islands of Murano and Burano, which are part of the municipality's most famous Italian lagoon. You will need only a half day for this excursion, but our advice is to dedicate an entire day to fully enjoy the charm of these islands.
The name of Murano echoes around the world thanks to the art of its master glassmakers. The glass came to Venice around the year 1000 and, thanks to commercial relations with the East, the techniques of glassmaking reached the highest level. However, around the year 1100, due to pollution and the danger of fires, furnaces were banned from Venice and moved to the nearby island of Murano. Here families handed down the secrets of glass art from generation to generation. Nobody in the world has managed to equal them and still today the Murano Glass brand is a guarantee of excellence and creativity. On the island you can visit the kilns and the Glass Museum and see artisans at work, as well as buy nice souvenirs to take home in memory of your trip.
Another beautiful island in the Venetian Lagoon is Burano, one of the ten most colorful places in the world! An authentic feast for eyes and soul, this town enchants with the colourful facades of its houses, which are reflected in the water of the lagoon. Why does the island look so peculiar? A legend says that, during the winter season, Burano is shrouded in mist, so the fishermen decided to paint their houses with bright colours to recognize them more easily returning from the sea. Even today you can paint your own home: you just have to apply for a permit. The tradition of Burano is not only colour, but also lace made entirely by hand. This production of excellence began in the fifteenth century. Do not miss the Museum of Lace!
The spectacular island of Burano became famous for handcrafted lace making in the 16th century. Although lacemaking on the island declined in the 18th century, it was revived in the 19th century when a school of lacemaking opened. Today, craftswomen sit at the doors of their colorful houses and weave the most impressive lace. Enjoy strolling through the picturesque streets as you admire the colorful houses or stop at one of the islands famous restaurants, specializing in fresh seafood. The island is also home to the Lace Museum and many shops selling beautiful lace but make sure to check the authenticity if you decide to buy. Real Burano lace takes a long time to make and even the smallest piece can take weeks to finish so it's usually much more expensive.
Our recommendations in Murano and Burano
How to get there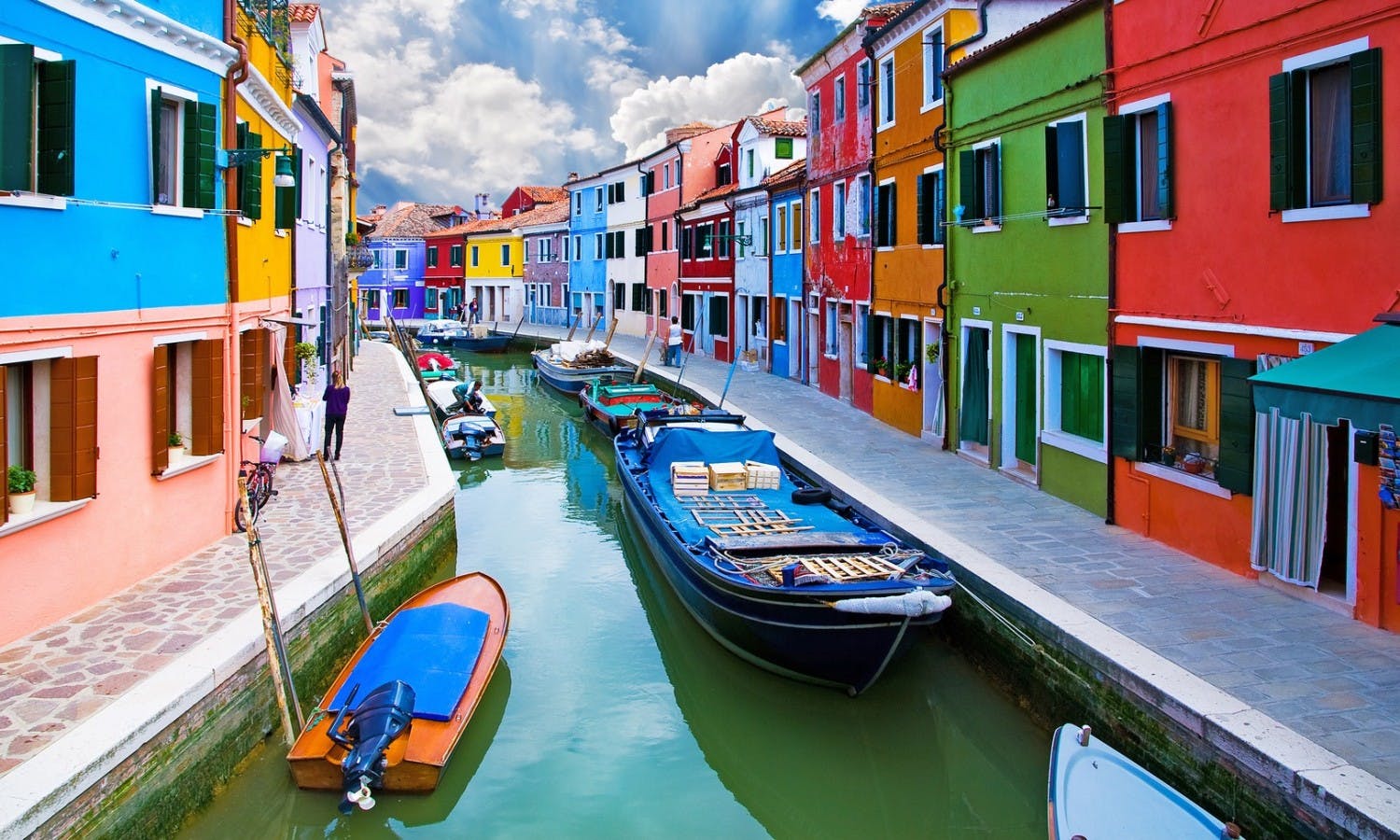 Reviews Murano and Burano
"Good value for money. Tour not tun by TUI and very very busy with people who just went along for day out with families, took no notice of the scenery or what the guide had to say. Boat was very very crowded and enclosed and very hot. Also, found it difficult to locate the starting point in Venice"